Photos taken by Cong. Smith during aerial tour of the extensive damage caused by Hurricane Sandy to New Jersey homes, businesses and marinas.

Links & Info Regarding Recovering from

Hurricane Sandy for Jersey Residents




*NEW*

May 23 is Last Chance to Get One-on-One Assistance from SBA; SBA Announces plans to Close All Centers in New Jersey

The U.S. Small Business Administration announced today that due to a steady decrease of activity, all Centers in New Jersey will cease operations at the close of business Thursday,
May 23, 2013. Those affected by Hurricane Sandy are encouraged to visit one of the Centers for one-on-one assistance before they close.

The Centers are located below and hours of operation are from 9 a.m. to 6 p.m. Monday through Friday and 10 a.m. to 2 p.m. on Saturday. Click here for more information.


*UPDATED* Christie Administration Announces Insurance Mediation Program to Expedite Sandy-Related Claims

The magazine Consumer Reports sent Members of Congress post-Sandy advice for consumers for Sandy victims on: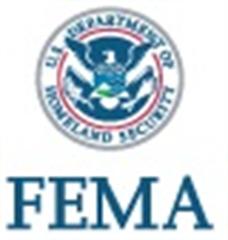 Federal Emergency Management Agency

*Updated* Advisory Flood Maps for Rebuilding Now Available

*Updated* FEMA: Looking looking for different living arrangements other than with family or friends? FEMA may be able to help.

State of New Jersey and the Federal Emergency Management Agency have identified 769 homes and apartments currently available for rent in Atlantic, Monmouth and Ocean counties.

Survivors Must Contact FEMA to Keep Temporary Housing Assistance

FEMA: Re-Inspection Available for 'Insufficient Damage'

FEMA Warns Scam Artists Attempt to Prey on Disaster Survivors
Fraud and scams are age-old issues that surface in the aftermath of any disaster. Using old and new methods, scam artists seek to obtain vital information or take advantage of survivors focused on recovery. New Jersey residents need to be on alert. Click here for FEMA information about fraud.

30-Days After Sandy: A Report from FEMA's Joint Field Office, Lincroft, Monmouth Co., N.J.
Click here to view Residents' Three-Step Process to Disaster Assistance

Residents can stop in from 9 a.m. to 7 p.m. Mon.-Fri. or Saturdays 9 a.m. to 4 p.m. and visit any of FEMA's Disaster Recovery Centers (DRC) throughout Ocean and Monmouth counties, or other areas of the state.

Ocean County residents can visit the Ocean County at Brick Township Civic Center, 270 Chambers Bridge Road, Brick, NJ 08723; the Bell Crest Plaza, storefront, 953 Fischer Blvd., Toms River, N.J. 08753; As of Jan. 14, 2013, the Bay Head Fire Station #1, 81 Bridge Ave., Bay Head, NJ 08742 is closed; and Old Township Building, 775 East Bay Ave., Stafford.

Monmouth County residents can stop in and visit FEMA's DRCs at the Henry Hudson Trail Activity Center, 945 Highway 36, Leonardo, NJ (Middletown Twp), 07737; the Belmar Municipal Building, 601 Main St. Belmar, NJ; Union Township Municipal Building, 650 Poole Ave., Union Beach, NJ, 07736; Long Branch Fire Station #4, 199-205 Union Ave., Long Branch.

Burlington County residents can stop in at the DRC at the Burlington Center Mall, Suite 215, 2501 Route 541 in Burlington Township,

Mercer County residents can stop in at the DRC located at Mercer County Community College, 1200 Old Trenton Road on the Hamilton-West Windsor border.

To view U.S. Department of Homeland Security/FEMA's Main page, click on http://www.disasterassistance.gov/

Information about FEMA assistance is available by calling 1(800) 621-3362. FEMA's NJ declarations can be viewed by clicking on: http://www.fema.gov/states/new-jersey

Click here to see FEMA's Main Website for Hurricane Sandy

Some frequently asked questions(click on the questions below):
U.S. Housing and Urban Development


Message from HUD Secretary Shaun Donovan on establishing the HUD Hurricane Sandy Rebuilding Task Force
Executive Order -- Establishing the Hurricane Sandy Rebuilding Task Force
Sandy related posts
HUD page on Sandy Relief
For Residents of New Jersey:

For HUD guidance or assistance, call (973) 776-7201.
For fair housing or disability access issues, call (800) 496-4294
Personas con discapacidades (800) 496-4294.
For FHA single family, call (800) 225-5342 or email answers@hud.gov.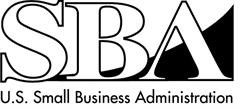 U.S. Small Business Administration can assist homeowners, businesses of all size
Disaster loans up to $200,000 are available to homeowners to repair or replace disaster damaged or destroyed real estate. Homeowners and renters are eligible up to $40,000 to repair or replace disaster damaged or destroyed personal property. Businesses and private non-profit organizations of any size may borrow up to $2 million to repair or replace disaster damaged or destroyed real estate, machinery and equipment, inventory, and other business assets. The SBA may increase a loan up to 20 percent of the total amount of disaster damage to real estate and/or leasehold improvements, as verified by SBA, to make improvements that lessen the risk of property damage by future disasters of the same kind
.

The SBA also offers Private Non-Profit (PNP) organizations Economic Injury Disaster Loans to help meet working capital needs, such as ongoing operating expenses to PNP organizations of all sizes. Economic Injury Disaster Loan assistance is available regardless of whether the organization suffered any physical property damage. PNP applicant is supposed call County emergency manager, or call the SBA's Customer Service Center at 800-659-2955 or by sending an e-mail to
disastercustomerservice@sba.gov
Click here to read about SBA Opening a Business Recovery Center in Ocean County

, at the Southern Ocean County Chamber of Commerce, Stafford Heritage Park Train Station and Rail Car West Bay Avenue, Manahawkin, NJ 08050

*UPDATED*

In Monmouth County, SBA operates a Business Recovery Center beginning Nov. 9, at the Union Beach Municipal Building, 650 Poole Avenue, Union Beach, NJ 07735. Hours are 9 a.m. to 6 p.m. Monday through Friday, and 10 to 2 p.m. Saturdays.

In Ocean County, SBA operates centers at the Bell Crest Plaza Store Front 4C 953 Fischer Blvd., Toms River, NJ 08753, and Brick Township Civic Center, 270 Chambersbridge Road, Brick, NJ 08723, during the same hours.

The SBA encourages survivors of Hurricane Sandy in New Jersey to return their completed applications, even if they have not settled with their insurance company (click here).
The deadline to return economic injury applications is July 31, 2013.
U.S. Economic Development Administration

U.S. EDA basically assists municipalities, counties, schools, and other local authorities (i.e. water, sewer), as well as non profits and faith-based groups in such projects as infrastructure construction and job training. Normally operating out of Philadelphia, the regional U.S. EDA office set up a team at the Jersey Shore within the Joint Field Office run by FEMA in Lincroft, NJ. Josh Barnes is the National Disaster Recovery Coordinator working out of Lincroft, NJ.
Call EDA NJ representative Matt Suchodolski at (215) 597-1242 for more information.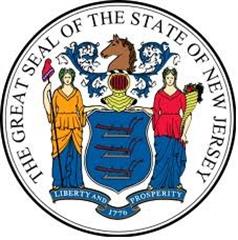 Insurance Company Issues?


Insurance companies in New Jersey are regulated by the N.J. Dept. of Banking and Insurance (NJDOBI), which can be reached at its main number (609) 292-7272; also, residents can call the homeowners insurance line at (609) 341-2511

Policy holders desiring to file a complaint,

click here

.

Most insurance companies have a time requirement for filing a claim. The process will go faster if you can locate a copy of your policy, home inventory and have your insurer's contact information.Call the company or visit a mobile claims center to start your claim. If you cannot find the company or agent's number, call NJDOBI at 1-800-446-7467 or go to

www.dobi.nj.gov

.

To see NJ State guidance on filing an insurance claim in the State of N.J.,

click here
FBI: Keeping an Eye out for Fraud

The Department of Justice, the FBI, and the National Center for Disaster Fraud (NCDF) remind the public there is a potential for disaster fraud in the aftermath of a natural disaster (
Click here to read FBI release
). Suspected fraudulent activity pertaining to relief efforts associated with Hurricane Sandy should be reported to the toll-free NCDF hotline at 866-720-5721, or e-mail at
disaster@leo.gov
. You can also report suspicious e-mail solicitations or fraudulent websites to the FBI's Internet Crime Complaint Center found at
www.ic3.gov
.


National Weather Service Post-Sandy Report
Storm Summary for Superstorm Sandy

Preliminary estimates suggest Sandy was the second-costliest Atlantic hurricane on record (behind Hurricane Katrina).
More than 120 people perished from the effects of Sandy, approximately 24 in the Mount Holly County Warning Area
(CWA) alone. Dollar estimates of damage to homes and infrastructure range into the billions of dollars in New Jersey... (
Click here to read the report
released)
Some Organizations Helping People
How to Find Help & Clean-Up Information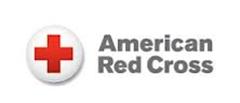 American Red Cross: Click on these informational links:

Red Cross shelters
;
How to recover after a disaster
;
Guide to Picking Up the pieces
Click on these links at the U.S. CDC:


Hurricane Sandy Information Page
,
Disaster Clean-up Guide
,
Mold after a Disaster
;
Power Outages
;
Returning Home after a Disaster
, and
Coping with a Disaster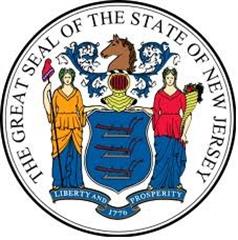 Other N.J. information, including Office of Emergency Management (NJOEM):




New Jersey Local Governments



Click here for a list of links to all New Jersey municipal government websites

Counties in NJ Fourth Congressional District, 112th Congress:

Some Additional Resources:


To email Congressman Smith

, click here.



USA.Gov -- 'Government Made Easy' -- Click here for

USA.gov's Hurricane Sandy Help Page





For information on power outtages click on:

JCPL

and

PSEG





Click here for a Google crisis map

with options to select see roads, shelters, food stores, gas stations.




From left to right: Cong. Smith at the FEMA facility at Naval Weapons Station Earle in Colts Neck with Cong. Jon Runyon; Cong. Smith speaks with local officials in Monmouth County, and; Cong. Smith prepares to take off to view damage to the coastline from the air.

This website is updated several times week. Please visit again for *NEW* or recently *Updated* information. Click on links below to view more information.